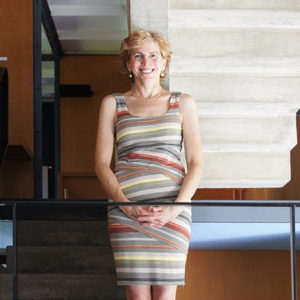 Architecture and landscapes, cities and urban design, infrastructure and public art — all these constitute the built environment. That's what I write about. The things of the world that outlast us. For me, also, writing well, and authenticity of voice matters.
My interests range widely. My new book, Welcome to Your World, explores how, precisely, people experience built environments and how they shape our lives. It draws from current scientific research on cognition to demonstrate the centrality of design to well-being. I've also written other books, more historical in their approach and subject matter, on the great American architect, Louis Kahn, and on Postwar Modernism.
Between books, I've published a raft of essays for scholarly and general audiences. Currently I'm a contributing editor at Art in America and Architectural Record; before that, I was the New Republic's architecture critic for many years. Other publications I've written for include the New York Times, the Chronicle of Higher Education, Design Observer, the Journal of the Society of Architectural Historians.
Talking about my ideas in public settings is something I've always enjoyed. I've lectured around the world at colleges, universities, museums and other venues on a wide range of topics pertaining to buildings, landscapes, and people.
Before devoting myself full-time to writing, I taught for ten years at Harvard's Graduate School of Design, and at some other colleges and universities. I liked teaching, but I like writing better.
My CV gives a more systematic account of it all.
Interview: